Last week we reported that the upcoming MyTouch Slide device showed up in RadioShack's ordering system, and today TmoNews posted the first photo of this Android phone in the wild: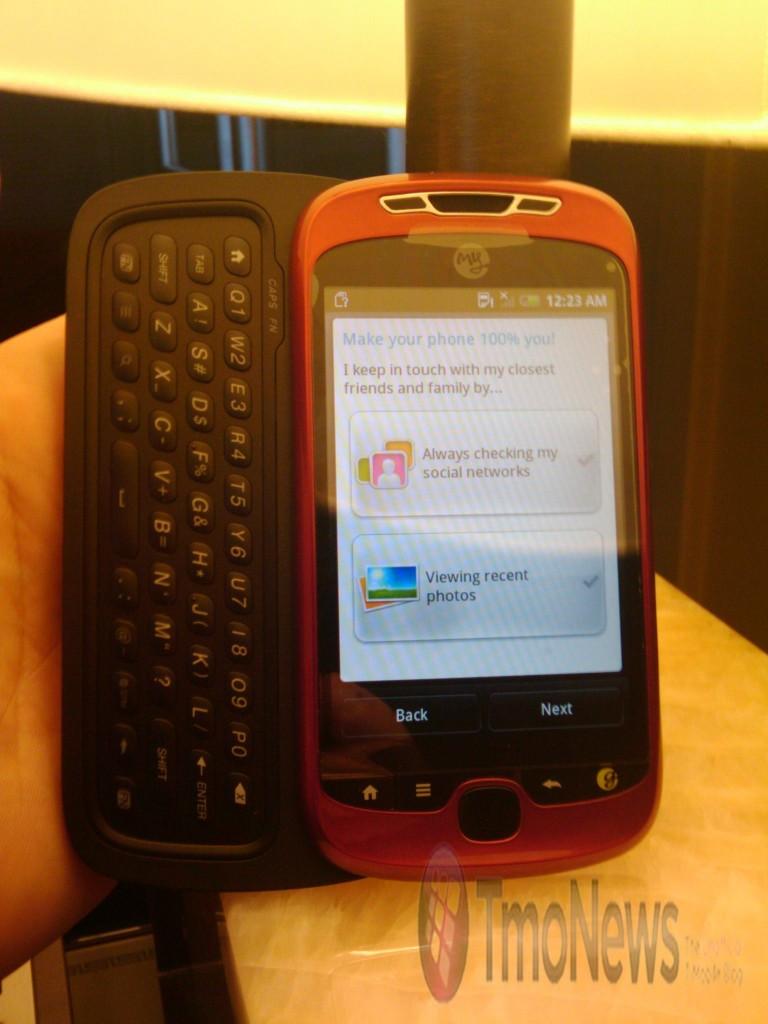 The photo matches up nicely to the one leaked by Droiddeveloper.com back in January.
MyTouch Slide is considered to be a successor to the T-Mobile G1, with the following specs:
1300mAh battery
Optical trackpad
Camera with LED Flash
Slide-out 4 row QWERTY keyboard
320×480 screen resolution
Arm11 processor
RAM 215MB
ROM 512MB
Android 2.1
3.1 MP camera
The release date for MyTouch Slide is rumored to be May 17 or May 19th.
Now as far as the phone itself goes, I don't know about you but I find it very-very mediocre. The specs, the looks - everything seems very last year to me. The spacious keyboard is the only redeeming quality of this phone, which may appeal to all you serial texters. Therefore, MyTouch Slide is probably going to be in T-Mobile's budget line, probably available for free with contract.
Update: TmoNews posted additional pictures showing off MyTouch Slide and confirming Android 2.1 and some modified version of HTC's Sense UI codenamed Espresso. In these pictures, the phone doesn't look as bad as before, so I'll give a few cool points back.
Update 2: AndroidAndMe reports with a rumor of a 600 MHz CPU (same as in HTC Legend - MSM7227) and another rumor of a 750 MHz one. Nothing is confirmed.
Sources: